About Mountain View Cleaning Services
Mountain View Cleaning Services is owned by Jason Frick and founded on the principles of professionalism, service, and courtesy. Established in 2020, Mountain View Cleaning has invested in the latest carpet, floor, and tile cleaning equipment along with the training that guarantees your job will be done right the first time.
"We are committed to making your experience one you will tell your friends and neighbors about," explained Jason. "With meticulous attention to detail, respect for your property, and care in providing an outstanding result, our goal is to set the standard for others to follow."
Mountain View Cleaning serves Westmoreland County and most destinations within a 45 minute drive of Greensburg, PA.
Now more than ever, a clean home environment and a sanitized workspace are important to the safety of your family and co-workers. The floors you walk on, and the carpets your children play on, should not be a worry. At Mountain View Cleaning, we make sure they are not!
We use the safest and most recommended methods. Primarily, the best cleaning method for carpet is hot water, used to rinse and extract the soil. Hot water extraction from a truck mounted cleaning unit is both safe and efficient.
Would you like to learn more? Give us a call today at 724-708-4888 or complete the contact form on this page. We'll respond to your request as quickly as we can. The success of your real estate transaction is important to us.
For a locally owned and operated cleaning service, choose Mountain View Cleaning. Would you like to learn more? Give us a call at 724-708-4888 or Request a Quote Today!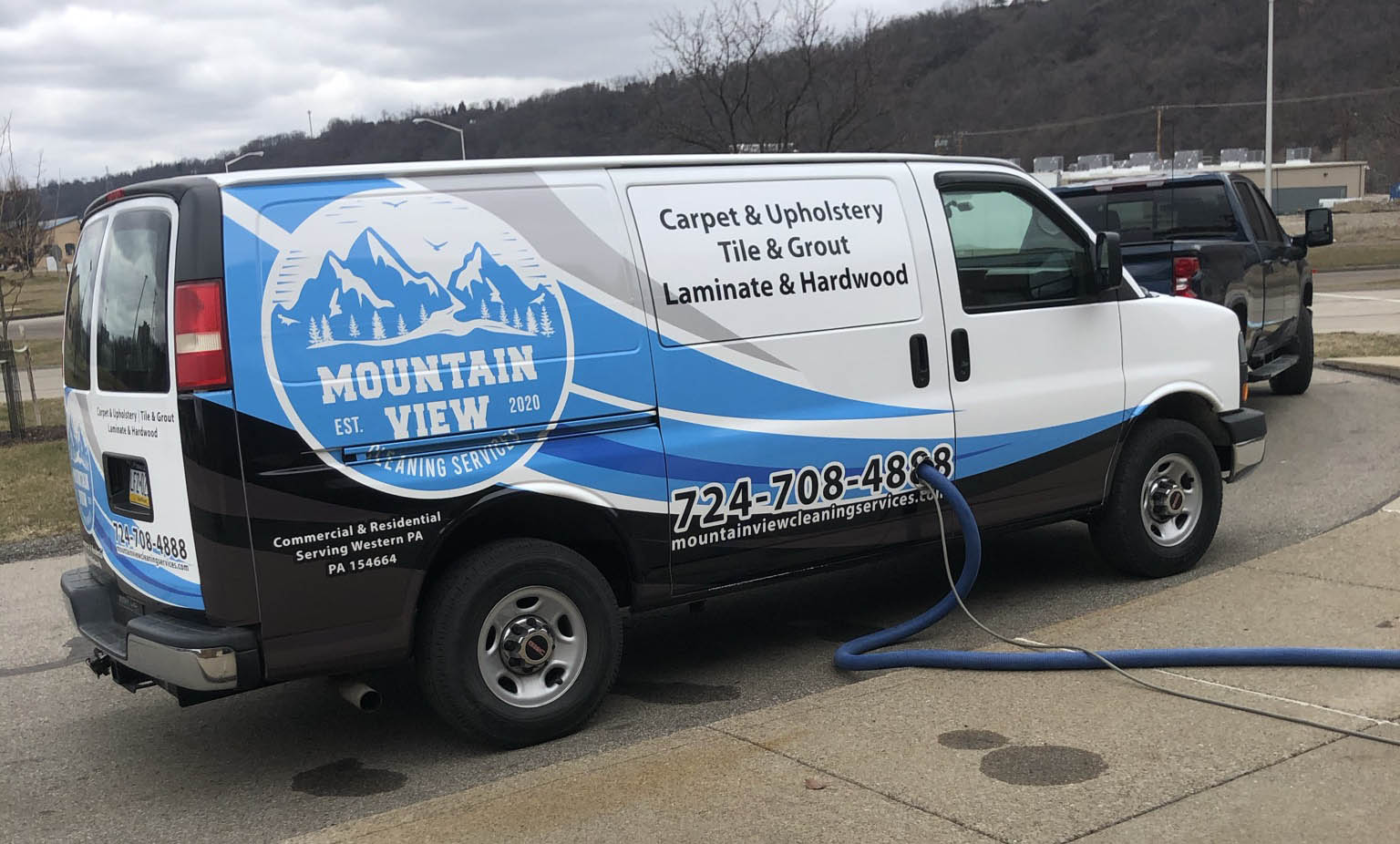 Our Cleaning Services

Over the years, we've expanded our cleaning services to bring you the best in comprehensive cleaning solutions. With one call to Mountain View Cleaning Services, we can handle your everyday cleaning or your biggest clean up challenges.

Commercial Cleaning
We can perform a one-time cleaning or schedule your office as a part of our regular rounds. We use anti-microbial techniques and formulas.

Residential Cleaning
We serve homes throughout Westmoreland County and we'll travel anywhere within 45 minutes of Greensburg, PA.

Damage Restoration
Pipes burst? Storm, flood, fire? You need Mt. View Cleaning to handle the big jobs when your home is hurting and you need recovery experts.

Carpet & Rug
Keep carpets clean and germ free. 30 minutes & up. Starting at $99.

Flooring
Strip & Wax. Hardwood cleaning. 30 Minutes & up. Starting at $99.

Tile & Grout
Tile floor and tile wall cleaning. 30 minutes & up. Starting at $99.

Upholstery Cleaning
Bring furniture to life: eliminate allergens, microbes, stains, and odors.

Power Washing
Power wash your deck, siding, driveway, and other exterior areas.

Spots & Pets
We have excellent products for your worst spot and pet odor cleanup.